Here's the original photo I received from DJ's aunt. Nice photo. Love the composition, love the shadows. Nice gnarly looking truck. Perfect.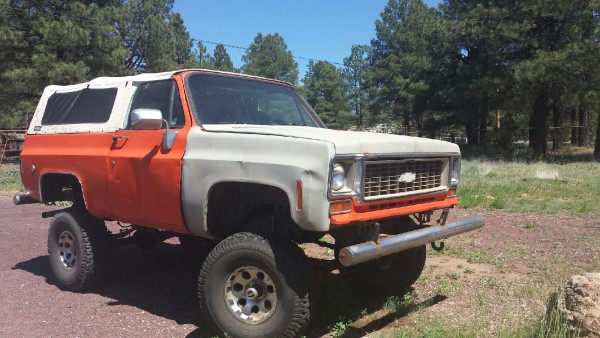 Here I gridded out the panel, sketched the composition and toned it with burnt sienna, a warm translucent color.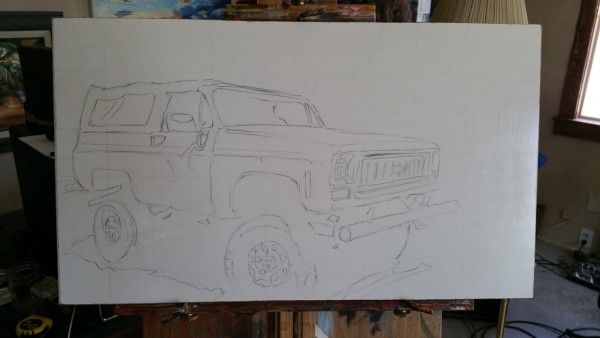 I then added the darks, a combination of three primary translucent colors: ultramarine blue, indian yellow and alizarin crimson.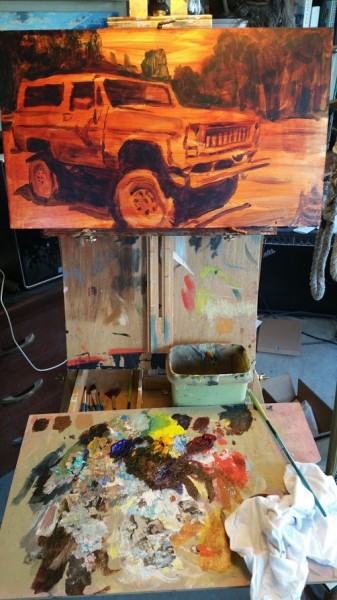 Next comes those same translucent colors with white (which makes them opaque) for the lights.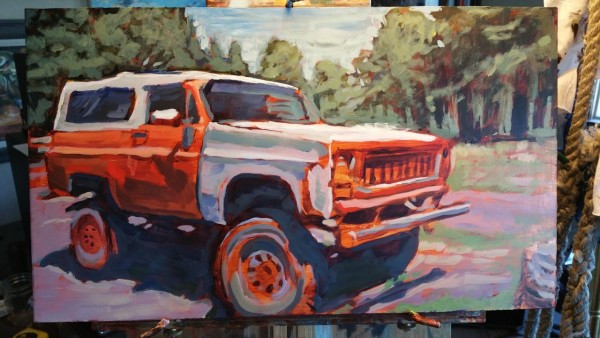 Now I'm refining shapes and adjusting tones.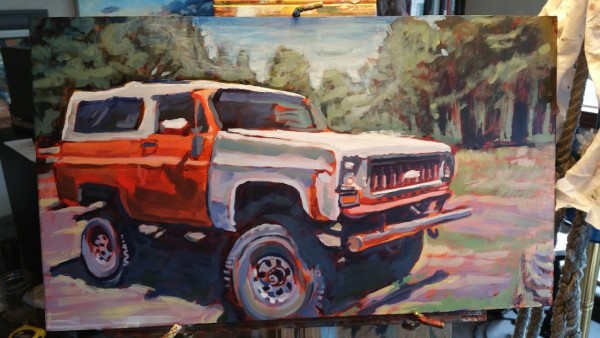 More adjustments until it feels right…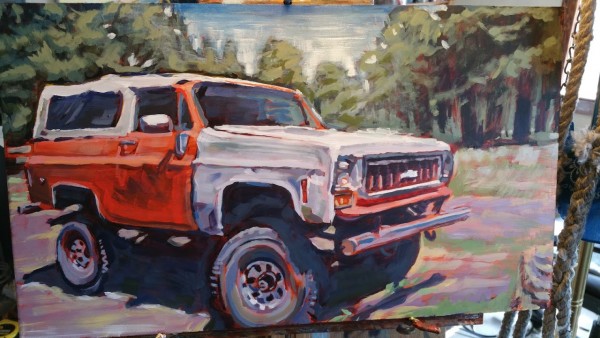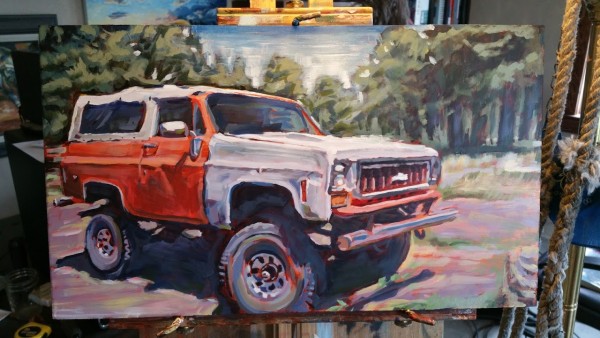 It's pretty subtle, but when it's all finished the original burnt sienna tone pokes through here and there bringing the whole painting together. This would be hard to replicate without adding that tone at the beginning.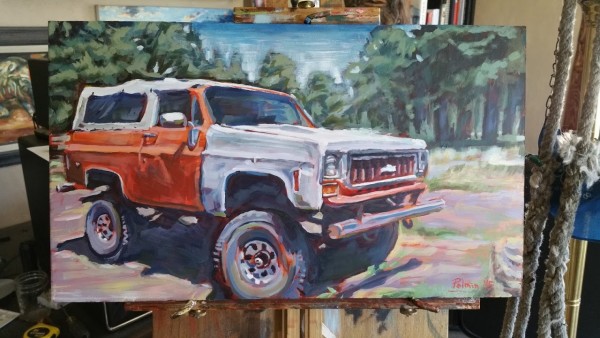 Here it is mounted inside a frame I build from reclaimed pine boards.